Sometimes, you get a game that basically explains itself in a nutshell before you pick it up. Like when we tried out Space Cows at PAX West. This game really doesn't need a ton of explanation, as we weren't given much when we played the demo. You're a naked human in space tasking to save his beloved cows from an alien/mutant infestation within a milking space station. It's one of those games that's just stupid fun and makes you want to play it just to relax. Sadly, you don't do much relaxing as this is a really challenging game that will have you working your hardest twin-stick skills to make it work.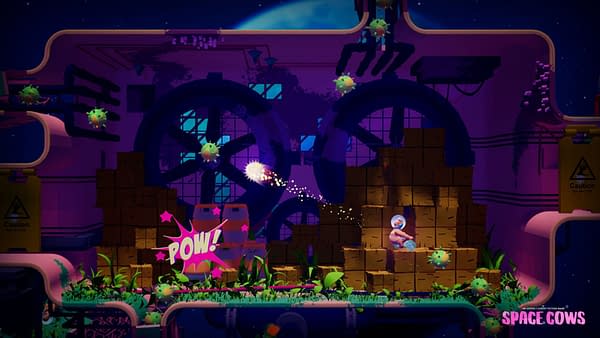 There's also a minigame that they loved to show off where you switch between shooting milk back and forth between two sides and you have to use the trigger buttons to choose which side you shoot it at. This feels like something Nickelodeon would have produced back in the day. We didn't get a release date for Space Cows, but we're assuming it's headed to PC and console sometime in 2019.
Enjoyed this article? Share it!