A New Story Trailer Drops For Digimon Story: Cyber Sleuth Hacker's Memory
We're only two days away from seeing the next Digimon title, Digimon Story: Cyber Sleuth Hacker's Memory, be released on the PS4 and Vita, but Bandai Namco has decided to give you just another quick taste of the game with a new story trailer. The trailer itself doesn't break 80 seconds, but it does it's best to give you an idea of the kind of world the current Digimon series is set in without throwing out any major revealing facts.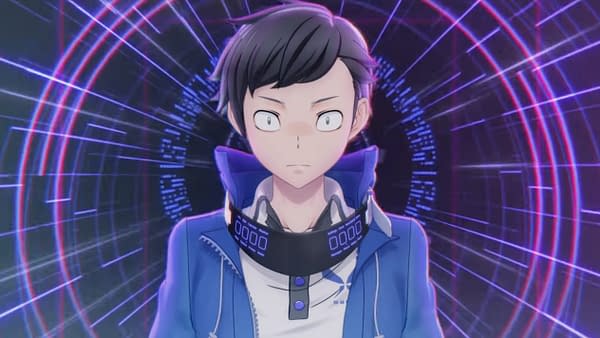 The short version is that in the future, humans have access to a digital playground called Eden, and much int he vein of Sword Art Online, they are able to live in this world with avatars of themselves as well as create fantastic versions of themselves. But there are people within that community who are able to hack into the system and go where they're not supposed to go, which as usual in any hacker scenario, brings about consequences like being able to go to places where the Digimon live and call home. And of course, because it's forbidden, wackiness eventually ensues and adventures abound. Enjoy the trailer as we get set to see the game be released on January 19th.