Posted in: Gameforge, Games, Video Games | Tagged: Aion, Aion Classic, Gameforge
---
AION Classic Europe Has Revealed The 2023 Content Roadmap
Gameforge has new content on the way for AION Classic Europe throughout the rest of the year as they revealed their content roadmap.
---
Gameforge has revealed new details to the content they have on the way for AION Classic Europe, as we now have an idea of the 2023 content roadmap. The team revealed that starting in the Summer, they will release the 2.0 update, (which they estimated to arrive at the end of July). This update will give you the chance to grow your power and become ever stronger, as the game will be increasing the Level Cap all the way up to level 55. What's more, the team will be adding new regions to the mix as you can visit Inggison and Gelkmaros, providing fresh fantasy locations to explore. Plus, eight new PvP and PvE instances will be added as well. We have a snippet of the team's latest blog for you below, as you can read the full thing on the game's website.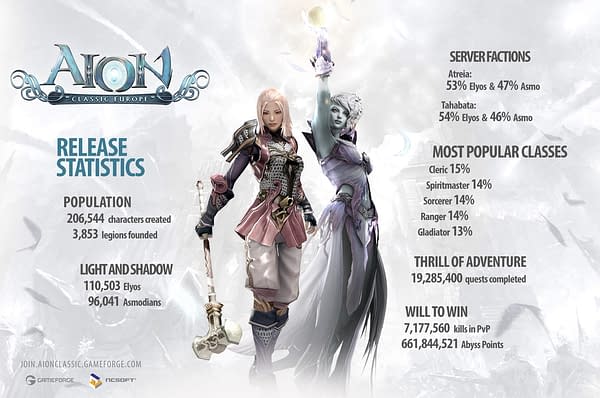 Summer 2023: AION Classic 2.0
Slated for the end of July, this update will raise the level cap for your heroes to 55. In addition to new gear, you'll find more levels available for crafting and gathering skills. The update will also see the reintroduction of some well-known and beloved PvE and PvP instances:
New level cap 55:
additional gear
additional crafting skill levels
additional gathering skill levels
New regions with Inggison and Gelkmaros
PvE instances:
Udas Temple
Lower Udas Temple
Beshmundir Temple
Taloc's Hollow
Upper Abyss instances
Esoterrace
PvP instances:
Chantra Dredgion
Tiak Research Base (6v6)
Autumn 2023: Classic 2.4
In September we'll further expand the selection of popular instances, with something for both PvP and PvE fans to get their teeth into. You can also look forward to some new weapons for dishing out the punishment:
Liberated Beshmundir Temple
Abyssal Splinter
Arena of Glory
Late 2023: Classic 2.5
No chance of things cooling off this winter, with both brand-new instances and old favorites being released on the servers:
Solus Eris
Deathly Chamber
Crucible Challenge
Padmarashka's Cave
---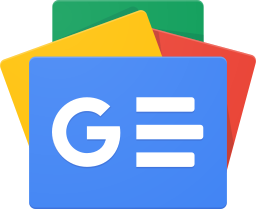 Stay up-to-date and support the site by following Bleeding Cool on Google News today!