Alexandria Ocasio-Cortez Has Been Visiting Animal Crossing Islands
There's a new interesting trend happening on Animal Crossing: New Horizons as several patrons have been visited by Alexandria Ocasio-Cortez. It's a weird time to be alive right now where the majority of the country are practicing self-quarantine and the safest option to go outside without a mask right now is on a Nintendo Switch. So it kind of puts a damper on people going off and visiting each other, especially during a major political voting year. But some of the younger politicians have been finding new ways to reach out to people, even if it's just to say hello. This is what AOC has done as she recently bought a Nintendo Switch with the game and has started randomly visiting people's islands in Animal Crossing. She posted this notice on her Twitter account to get the ball rolling.
Hi there! Very new to this. I would like to visit random people's islands and leave a doodle or note on their bulletin board. Can I do that? If so, how? Should I open my DMs for the first time since the Zuckerberg hearing for the Dodo codes??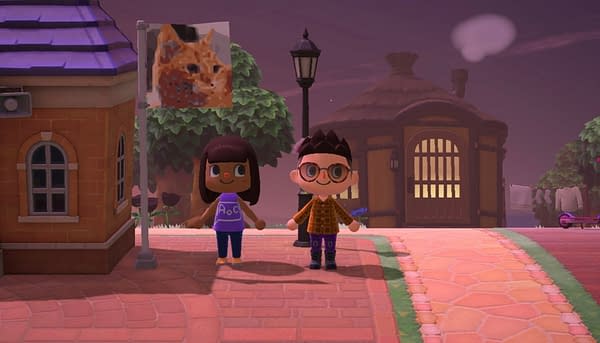 She opened her DMs for 4 minutes to get invites from people who, based on the response from Twitter if you search all the hashtags, apparently flooded her inbox with enough invites to last her for weeks of visits if she really wanted to. So she started visiting people. Kotaku has documented some of the more interesting ones, but the one that caught our eye was Gary Whitta asking here to come onto his Animal Crossing talk show and have a chat, which she actually responded to saying it was funny and bizarre enough for her to be compelling. It would make for an interesting interview if Whitta can pull it off, and it would be fun to see what questions she would get asked in a non-political format.