Today during Sony's State Of Play livestream, Annapurna Interactive announced that Wattam would be headed to the PS4 this December. Following the news from PAX West that the game would be an Epic Games Store exclusive on PC, we now know the game will be released for the PlayStation 4 this holiday season. However, the company failed to give an exact date on the game, just the month. For now, we got a proper reveal trailer for the game's appearance, as well as a new description for you to enjoy.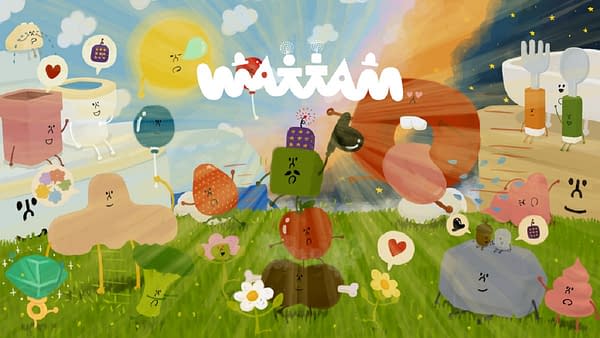 Wattam [ˈwät-ˈtäm] n. A combination of the Japanese word (wa) and the Tamil word (vattam) for circle.

Mayor is alone in a dark world with no memories, too sad to realize his dear friends are still nearby. However, an unexpected reunion helps him remember the joy in simply grabbing a friend by the hand and running off to adventure together. Join Mayor as he reunites with new and old friends and discover the forgotten joy of their world. Take control of a cast of characters by yourself or with a friend, transform into fruits & poops, climb to new heights, laugh, cry, tumble, and soar beyond the differences of words and thoughts to bring everyone together. Learn to have fun again!
Enjoyed this article? Share it!