Anthem Shows Off the Legion of Dawn in New Trailer
Bioware has shown off a new trailer for the upcoming Anthem, shedding a little light on the elite group Legion of Dawn.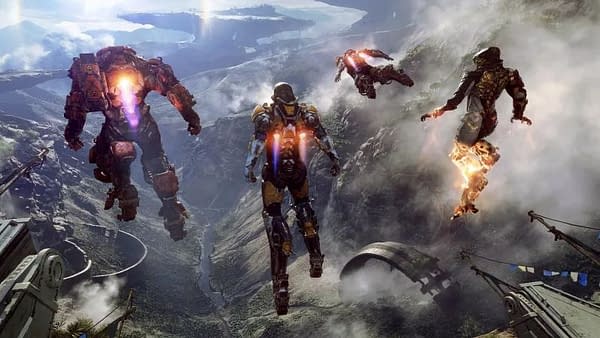 Anthem is not very far away at all now. The game is set to unleash a whole new live world onto players, one filled with nature and mystery. It's looked pretty neat since its reveal, and with the storytelling pedigree of Bioware, a lot of people are hoping it can bring a great, more traditional story to the genre. There are still a lot of questions and mystery surrounding this universe though, so everyone is clambering to find out just a little bit more.
And today, we have just a little bit more. Bioware (via IGN First) has released a new trailer for the game which shows off the Legion of Dawn. This is an older order of fighters, who followed in the footsteps of one great warrior. This trailer is advertising the Legion of Dawn Edition of the game which comes with a special gun, armor packs themed around the order and a access to a demo. You can check out the trailer here:
While, of course, this is mostly to show off the goods in a new edition of the game, we get a nice bit of lore here. This world clearly has a history before we set foot in it, and it should be pretty exciting to the explore it. There is a lot of hope riding on this game, from fans to developers, and engaging the audience with a tight story and world will likely be key in the game's success. Here's hoping it will have just that.