This week in video game leaks, we have Apple to thank for letting everyone in on Epic Games' plans for the next chapter of Fortnite. Usually, when it comes to leaks from the game, it's because someone decided to datamine and find out what's on the way. But this time around we got lucky as Apple leaked the info via the Apple Store.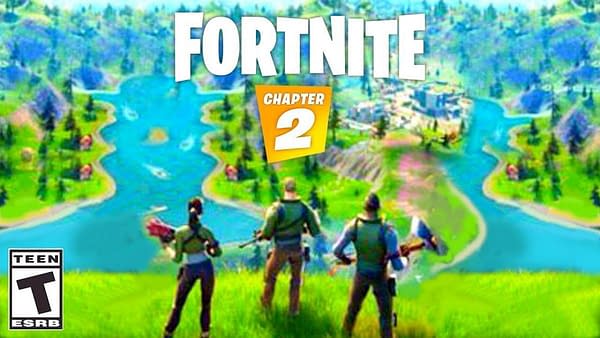 If you happened to be checking out the game today on your phone or in iTunes, you were greeted with this imagery, showing off a Chapter 2 logo with the game. Many speculated what Season 11 of Fortnite would be after the company failed to give it a proper release date following Season X. Now we have solid confirmation that rather than start a new season, they're going to start a whole new world. Based on what we can see here, it appears the island will either be going away or changing into a new playground that will make it a proper map with outskirts rather than water.
Looks like Apple has leaked a promotional image for Season 11 on the Italian Apple Store.

From the looks of it, we're getting a new map. pic.twitter.com/2naPbsYvDA

— Fortnite: Battle Royale Leaks (@FNBRLeaks) October 11, 2019
It does make one wonder what new changes will be coming with the game. Aside from what appears to be a cosmetic change to the map, will ther be locking up more weapons in the vault? Retiring some skins and other cosmetics from the store? Adding new modes of play beyond Battle Royale and anything else established? Hopefully we'll get real answers next week as Season X is set to conclude on October 13th.
Enjoyed this article? Share it!