Ariana Grande and Jimmy Fallon to Groove with Nintendo Labo Instruments
In probably what will be one of the coolest and weirdest segments on The Tonight Show this year, the word is out that tonight's episode will feature Ariana Grande and Jimmy Fallon playing several musical instruments that involve the Nintendo Labo set. The news first broke today on IGN, who announced that the instruments would be used in a pre-recorded segment for their Classroom Instruments part of the show, where they would come together (along with members of The Roots) to play 'No Tears Left To Cry'.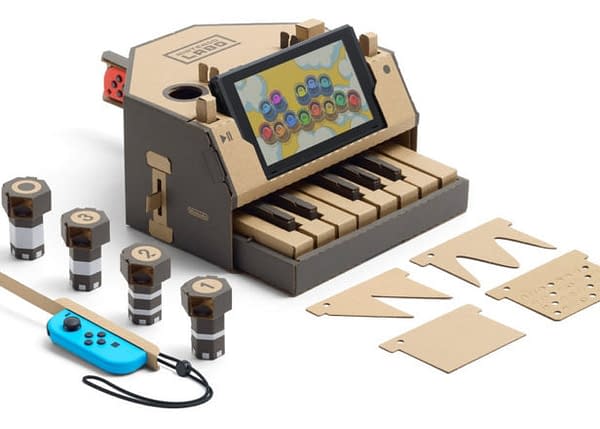 You can see part of the video below, in which they show several Nintendo Switch consoles have been linked together to form a number of different instruments for the group to play the song. The entire setup is just insane and would never be anything you or I could afford to put together, as they clearly either got help from Nintendo to arrange this or they bought several Switch consoles to make it happen. Essentially, what you're looking at is them using the Toy-Con garage mode to the greatest extent one could possibly do if they had the cash for an 11-piece band and two celebrities to play a single song on cardboard. Enjoy the performance tonight!