Studio Wildcard has announced the release date for their upcoming Nintendo Switch port of Ark: Survival Evolved.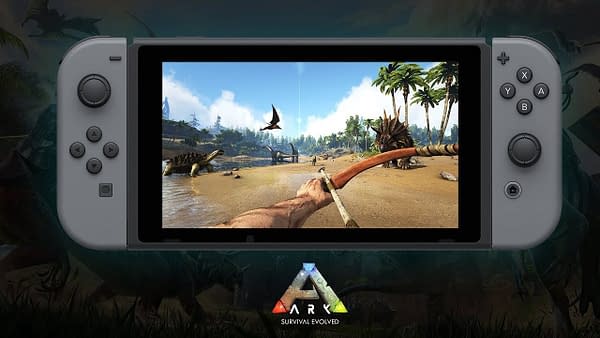 Ark: Survival Evolved has continued to chug along impressively throughout its life. From its popular Early Access launch to full launch last year, it has kept a sizeable community. Taming dinosaurs in a survival game is a strong pitch and one that people jumped on. The game has a home on PC, PlayStation 4, Xbox One and even mobile, but there is one major absentee. That won't be for much longer though.
Ark: Survival Evolved's Nintendo Switch port finally has a firm release. The port was announced all the way back in March of this year, with no specific date attached but now we know. The Nintendo Switch version is set to land on November 30th, 2018. The version will bring The Island map and all of the dinosaurs available on the map with it. You can catch a glimpse at it in this semi-live-action trailer here:
As someone who has put in over 500 hours into Ark, the idea of playing it on the go is enticing. Being able to do a couple chores around your base on your commute would be pretty neat. How exactly the multiplayer aspect of this will work remains to be seen though. On top of that, there will, of course, be concerns about performance, something the game has always struggled with. However, if Studio Wildcard delivers and put together an excellent port, this could be a great way to experience the game.
Enjoyed this article? Share it!