Asmodee & Bezzerwizzer Studio Announce SETUP Coming This April
SETUP will be getting an April 2023 release as Asmodee and Bezzerwizzer Studio present a strategic tile game with many ways to win.
---
Asmodee and Bezzerwizzer Studio have announced a brand new tabletop game called SETUP that will bring more chaos to tile gameplay. This particular tile-based game puts its own spin on Rummy which is easily accessible for players of all ages to try out. Players will build sets of suits or numbers in all directions as they will attempt to control tile placement and rack up points, all while trying to avoid giving points to the other players. You can read more about it below, as the game is set the released on April 1st, 2023.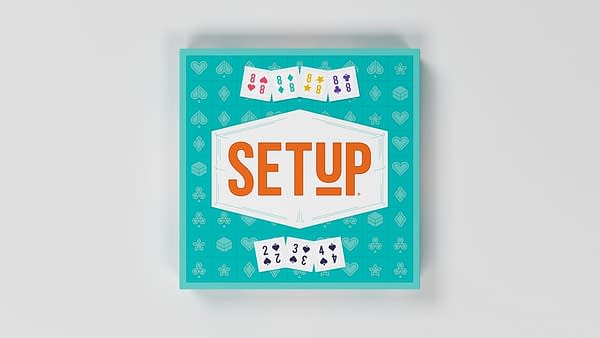 "SETUP is simple: Players combine suits and numbers on card-like tiles to earn points. Placement is key, as players can create combinations in any direction or even stack tiles to throw off an opponent. A single tile placement can earn points on multiple sets as it extends in various directions, but players should be careful not to help opponents create their own sets! Playable with 2-4 players in a free-for-all battle or in a 2v2 team mode, SETUP offers an exciting set-building showdown for the whole family."
Pick Up and Play: Featuring a lightning-fast 25-minute runtime and simple rules, and replacing cards and complex scorekeeping with colorful tiles and a gameboard makes SETUP fun for all ages.
Keep Your Eyes on the Board: SETUP makes the rummy genre engaging at every turn. Players must watch how the available combinations change as opponents stack and build crisscrossing sets.
Unexpected Bonuses: Bonus squares add an extra twist of strategy to SETUP. Each player has two bonus squares, in which only they can place tiles. Other players can create sets using tiles from a bonus square, but both the tile placer and the owner of the bonus square score points.
Multiple Game Modes: SETUP supports 2-4 players and 2v2 team play. The 2v2 mode adds a fun layer of collaborative strategy and is great for parents playing with kids.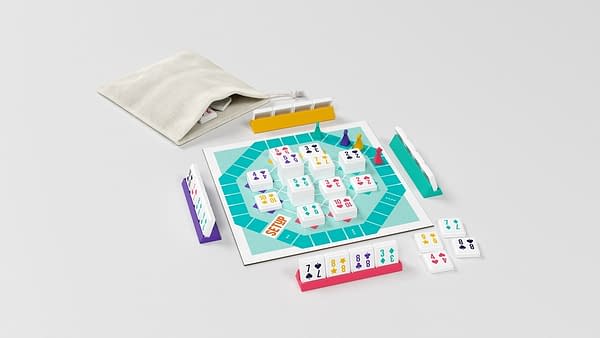 "One of our missions as a team is to bring people together with new takes on traditional games – and to do so across all ages," said Birgitte Bülow, CEO of Bezzerwizzer Studio. "Putting new spins on classics like rummy is a great way to bring families together. We know rummy fans will love the new twists and mechanics, like introducing tiles with an extra suit and a clear board-based scoring system. These changes make SETUP just as fun and easy to get started for new players as it is for established card game fans!"