Barunson E&A revealed that they are adding a ton of new content to Astellia, as they released a brand new roadmap showing endgame content. The company basically have a ton of plans for the game,  including a new Astel champion, a Guild Arena, new dungeons, events, and the addition of an Astel Equipment system. As well as a new 12 player raid. Check out some of the updates they've added so far and where things are headed for the future of Astellia.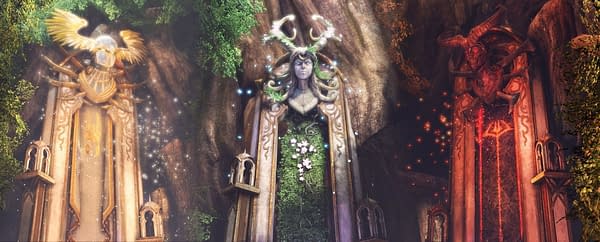 Avalon is coming this month! The large-scale tri-faction PvP battleground is nearly here! Once launched, players will be able to take part in a weeklong pre-season kick off event to earn a variety of unique special event rewards. Read more about Avalon here.
Miodan Mine will open in December as a new end-game content zone. It offers max level players a chance to participate in a wide variety of activities that can reward some sweet, sweet loot including class-specific treasures and tokens that can be redeemed for high-level consumables. Read the developer diary detailing Miodan Mine here.
A seasonal holiday-themed hunting ground will open where players can earn Christmas holiday items and goodies. Braga Clause will bring holiday cheer and seasonal quests for all good little Astellians.
Enjoyed this article? Share it!