Atari Announces VCS Pre-Sale on Indiegogo in Late May
Atari announced this morning that they would officially start a pre-sale of their upcoming console, the Atari VCS, which would kick off on Indiegogo starting on May 30th. We also have a better idea of why the system has a couple different looks as the wood-front version is going to be the Collector's Edition, while the standard version without the fancy wood look is being called the Onyx Model. Right now, all we know as far as pricing is that the Onyx will start at $200 for the early bird packages, which appears to come with the modern controller automatically, with other options to get the classic joystick separately or in a different package. Here's a brief quote from the company on the sale.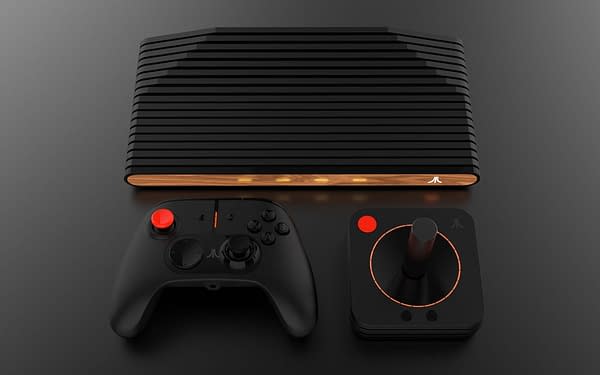 "We continue moving forward on the Atari VCS project and are excited to see this pre-sale kickoff and to share more updates with our fans as we look toward the first shipments," notes Michael Arzt, Atari COO of Connected Devices. "We are building outstanding teams and forging alliances that will make this product great and truly worthy of the Atari VCS name. Expert hardware partners are helping make this project possible and we couldn't be more pleased with their contributions."
Whether or not the company has garnered enough attention and popularity for the console will definitely be put to test, as a pre-sale will give them some kind of numbers to work off of when they release the console in stores starting in early 2019.