Atari & Arcade1Up Enter Into Exclusive Arcade Partnership
Some interesting retro gaming news today as Atari have signed an exclusive partnership with Arcade1Up for future arcade cabinets. The two companies had already been working together on the latter's special 4' tall retro cabinets that store four games in one. It appears Atari was so happy with the results, they decided to pen a new deal with the company to make them an exclusive provider of retro cabinets moving forward. We have a couple of quotes from the press release below, as we look forward to seeing what new designs will be on the way with all of Atari's licenses.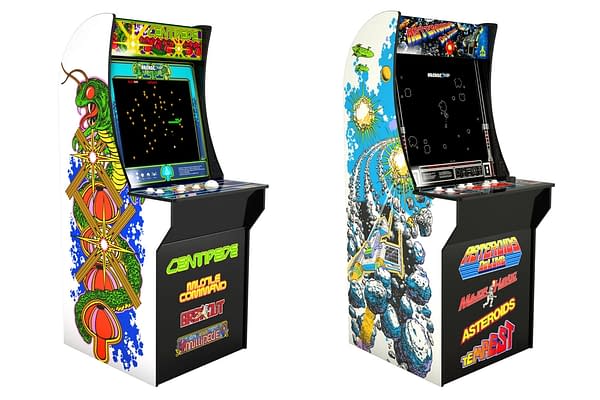 "We are proud to work with Arcade1Up. In the mid-sized category, they are our exclusive partner, which enables both of us to fully cooperate and deliver the best product in the marketplace." Said Fred Chesnais, CEO, Atari.

"We're excited to make this announcement which can be seen as the foundation for our continued, long term relationship," said Scott Bachrach, CEO, Tastemakers. "Together, we want to ensure that the quality of gameplay and the arcade experience you remember is maintained and delivered in our existing and future product launches with Atari."