Atari Shows Off Missile Command: Recharged Optimized For Atari VCS
Atari decided to show off a little of what the Atari VCS can do this week with a brand new trailer for Missile Command: Recharged. The company revealed this week that the game will be one of the launch titles for their upcoming gaming console, and to show off both the game and the console's capabilities, they released a new trailer for you to watch below showing off both. The console is set to release sometime in the Fall of 2020, but we still don't have a proper release date yet from the company.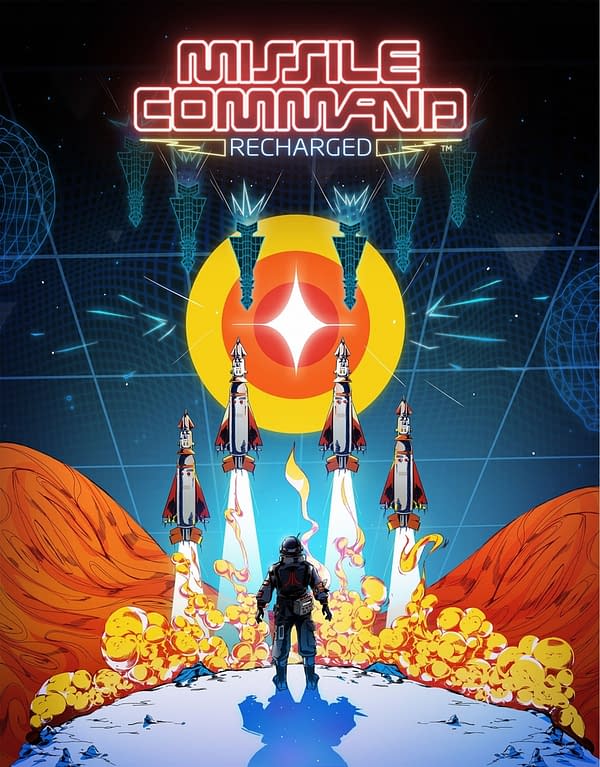 Based on the 1980 arcade classic, Missile Command: Recharged features a neon-lit retro aesthetic, dazzling new gameplay elements, and deliciously difficult gameplay designed for modern gamers and fans of the original, alike. Players must defend their cities by shooting down an endless barrage of missiles hailing from the sky. Swiftly aimed counter-missiles protect against the onslaught, and unlockable power-ups give players an edge at critical moments. High-intensity arcade action awaits fans of the original Missile Command and a whole new generation of gamers that enjoy fast-paced arcade goodness. Optimization for the Atari Wireless Classic Joystick adds an extra layer of excitement and immersion only available on the Atari VCS.

Atari Wireless Classic Joystick Support: Exclusive to the Atari VCS, players can relive their arcade adventures and enjoy enhanced mobility, unique immersive rumble and LED lighting effects synchronized with the action on-screen.
Powered Up: Don't just target missiles – take aim at all-new power-ups to survive longer with defensive measures, missile speed boosts, or a screen-clearing special blast
Upgraded: The new powerup system takes points earned and allows them to be used to upgrade all aspects of gameplay to get an edge and achieve the highest scores
Shoot for the Clouds: Compete in global online leaderboards and aim to claim bragging rights as the top missile commander
Achievements: Better yourself with each game played and work towards besting the toughest challenges!