It looks like we're getting a documentary about G4 for sure as the Attack Of The Doc! Kickstarter campaign has hit $75k with a day to spare. The crowdfunding campaign raked in $75k as of when this article is being written, with 24 hours left to spare. Not only did it get full funding to shoot the doc, but that broke two of the stretch goals to put it on Blu-ray and do a convention tour. The documentary is currently being planned for January 2021, as we suspect they'll be aiming to film all the interviews this winter and spring, edit throughout the year, and release it in time for either Sundance or Slamdance.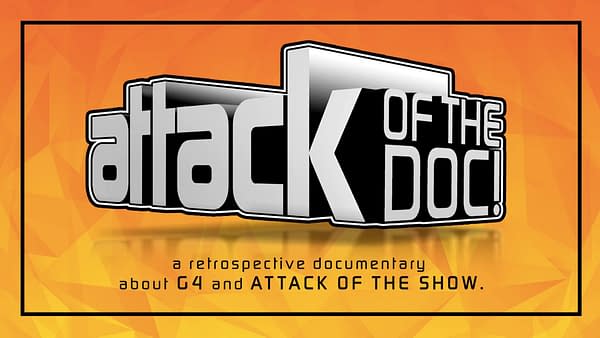 This is a doc that for a lot of G4 fans is sorely needed, as there wasn't a ton of news or discussion as to what went wrong with the network. For a short period of time, it was one of the best-kept secrets on cable television as we had a 24/7 video game channel in the mid-to-late '00s. Helmed by programs like Attack Of The Show! and X-Play. Then one day it just simply ceased to be and started airing reruns of COPS. A casualty of the NBC Universal/Comcast merger. As a fan of the network and what they produced at the time, I'm happy to see this be fully funded and head into production. Especially knowing all of the talents that came from that network who would go on to shape YouTube, Twitch, and other outlets in the future. Fingers crossed we get a solid update about the doc's progress after the campaign closes tomorrow night.
Enjoyed this article? Share it!