This morning, Bandai Namco announced a brand new mobile game coming to iOS and Android as we're getting Naruto X Boruto Ninja Tribes. Working with Crunchyroll Games, the game will be playable across multiple platforms from smartphone and PC browsers to iOS and Android devices. As for the game itself, all we know right now is that it will be a team-based battle title. If you'd like to get a look at the game beyond the trailer and description we have for you here, you're in luck. The game's first mission with a playable demo which will be available to the public at a special booth at this weekend's Crunchyroll Expo. The expo will be in San Jose, California from August 30th-September 1st, which will also feature a Crunchyroll Games Industry Panel on August 30th at 1:45pm PDT to learn more about the game.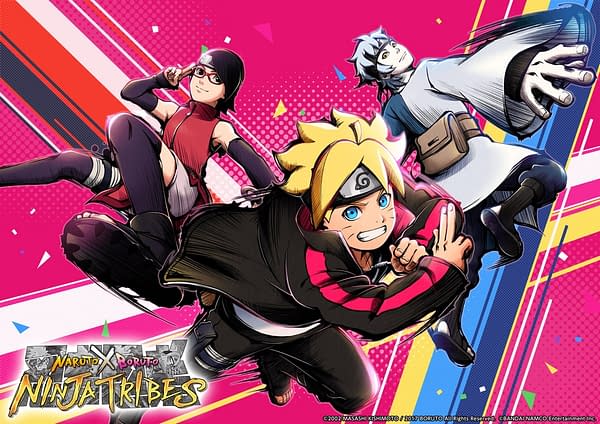 Set in the universe of the iconic Naruto and Boruto anime series, Naruto X Boruto Ninja Tribes brings together fan-favorite characters spanning multiple generations of Naruto lore, including Naruto, Sasuke and Sakura of the original Team 7 as well as Boruto counterparts Boruto, Sarada, and Mitsuki for one-tap team-based battles. In combat, players will be able to show the strength of shinobi bonds with overwhelming duo and trio attacks unique to each character combination from the new Team 7 teamwork and father-and-son Rasengan with the Seventh Hokage Naruto and Boruto, all rendered in high-quality 2D visuals that evoke the same sense of speed and impact originally envisioned by the anime series.
Enjoyed this article? Share it!