Just in case you've been having some issues with Ni no Kuni II: Revenant Kingdom, fear not, Bandai Namco took the liberty of sending out a patch this week to fix some of the lingering problems and put in some improvements while there were there. NOw to be clear, this is not an update or additional content for the game, this is strictly bug fixes and some fine tuning on the part of the company. Ni no Kuni II will pretty much play the same except for the PC and PS4 changes below. Enjoy!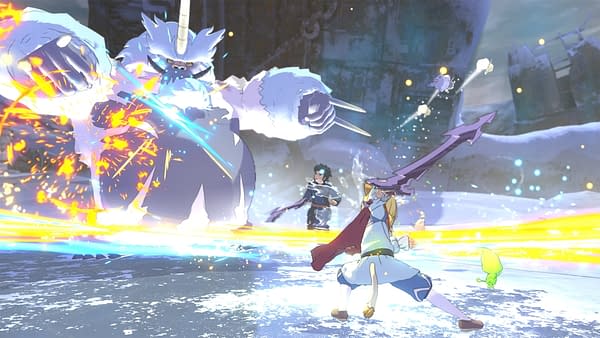 PS4 & PC improvements:

Improved the game stability
Added a shortcut for "SAVE" in the main menu
Added specie icon on the message that appear before the battle with tainted monsters
Added region names on the map menu when zoomed out
Made "Lock/Unlock settings" for users to lock/unlock the equipment when changing them at the main menu
Changed the color of skirmish flag effect when the battle is cleared
Changed the timing of the pose during the victory screen when the battle is finished
Added help comment for citizen rank up and save
Fixed the bug during the side quest 051 "Trainee Priestess Speio" where quest will not proceed even when the magic "Rejuvenate" is learned
Fixed the bug caused by the order of the actions during Chapter 6, the Factory floors.
Fixed other minor bugs

PC-specific improvements:

Improved camera movements when a PC mouse is used
Fixed the screen blackout when [CapsLock] key and [Q] key is pressed at the same time during the full screen mode
Fixed the drop of framerate when 2 monitor screens are used
Enjoyed this article? Share it!