The Bard's Tale IV: Barrows Deep Will Release on PC in September
This morning, inXile Entertainment revealed that they would be releasing The Bard's Tale IV: Barrows Deep on PC in a few months. September 18th to be exact, with plans to release later this year on PS4, Xbox One, Mac, and Linux systems. Here's a quick description from the devs about this version of the game.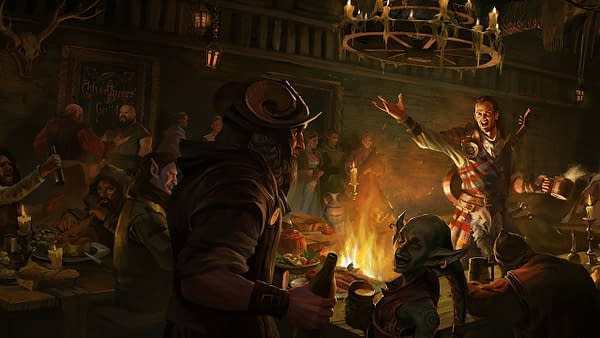 A return to the series' roots, The Bard's Tale IV: Barrows Deep takes players back to the fantastical world of Caith for a classic single-player, first-person, party-based role-playing adventure rich in exploration, devious puzzles and combat. Recruit and level up a party of six renegade heroes and rise against the dark powers that have corrupted the realm. Dive deep into dangerous, maze-like dungeons, solve challenging riddles and quests, and defeat magical beasts, creatures and more in dynamic phase-based battles.

The Bard's Tale IV: Barrows Deep's vibrant, interactive world is powered by Unreal Engine 4 and 3D photogrammetry to capture the atmosphere and detail of Scottish architecture and geography. Players will discover an engaging storyline from acclaimed writer Nathan Long (Wasteland 2) featuring beautiful music – composed by Ged Grimes (Simple Minds) and accompanied by some of the world's top Gaelic singers – that plays directly into the game itself.
The Bard's Tale IV: Barrows Deep will arrive just in time for the 30th anniversary of The Bard's Tale III, and just shy of the 33rd anniversary of the original 1985 title.