Before Your Eyes Drops Onto Steam & Epic Games Store
Skybound Games and indie developer GoodbyeWorld Games have released an innovative game this month called Before Your Eyes. This is a pretty unique title as the game mechanics are controlled through the blinking of your eyes. Well, now specifically your own eyes as it's not a VR title or uses a camera, but it does incorporate sight mechanics so that you have to respond the way a person would using their vision. Kind of a cool take on narrative storytelling. We have the trailer and more info on it below, and if you're interested in the game, you can buy it right now on Steam and the Epic Games Store.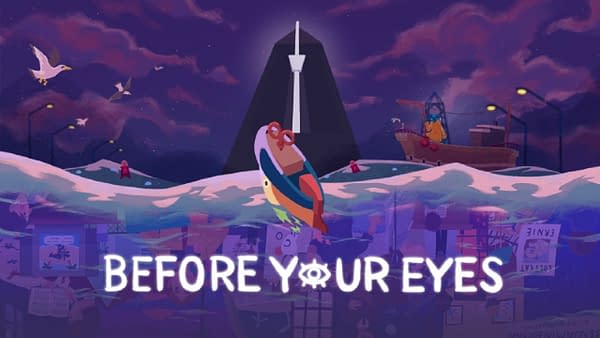 In Before Your Eyes, players find themselves in the company of The Ferryman, tasked with locating souls who have lived extraordinary lives and transporting them to the afterlife. While sailing to their ultimate destination, players must reflect on the character's life, the meaningful choices they made, and the moments that defined who they were.

All of this is controlled through the eyes of the player. Utilizing a webcam, the player's glances and blinks will drive the narrative journey in Before Your Eyes. Literally experiencing the events of the game through the character's eyes, players are able to view each memory and control important choices throughout the story. It is often said that life passes by in the blink of an eye and Before Your Eyes aims to capture that experience in an organic and authentic way to immerse players within the story.

Before Your Eyes is a gaming experience like no other – sailing into unexplored territory thanks to its innovative approach to storytelling. Through a groundbreaking control method, Before Your Eyes is an intensely immersive and emotional adventure that is sure to find a place in players' hearts and stay with them long after their journey with The Ferryman comes to its end.