Bioware Details Mass Effect: Andromeda's Patch 1.05
Bioware has released the details for the fifth patch to Mass Effect: Andromeda and it comes with a pretty nice collection of fixes. There are the usual bug fixes and balance patches, but nestled in the patch notes are some solid gems. Bioware has increased streaming support for those in the streaming community, tutorial placement has been changed to make the tutorials a bit easier to deal with, you can now skip the autopilot sequences, plus some of the long-awaited fixes like improved facial animations and continuity changes to relationships.
It may have taken a few weeks, but Andromeda should be much more playable after these fixes.
The full details of Andromeda patch 1.05 are as follows:
Improved tutorial placement
Single player balance changes:
Ammo crates, armor, weapons, nomad, profiles, attacks & progression
Multiplayer balance changes: Weapons, cover, and enemies
Added option to skip autopilot sequences in the galaxy map
Improved logic, timing, and continuity for relationships and story arcs
Improved lip-sync and facial acting during conversations, including localized VO
Fixed various collision issues
Fixed bugs where music or VO wouldn't play or wasn't correct
Fixed issue where global squad mate banter sometimes wasn't firing on UNCs
Fixed issue where player was unable to access the Remnant
Console Interface after failing decryption multiple times
Fixed issue where fast travel is sometimes disabled after recruiting Drack until the player reloads a save
Fixed issue where Ryder can become stuck in the start of Biotic Charge Pose
Fixes issues related to some saves
Fixed issue where objective sometimes becomes un-interactable for players in multiplayer
Streaming and stability improvements
So, for all of you who were waiting on the facial animations fix, here you are. Hopefully, it'll make a difference.
---
---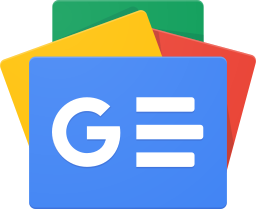 Stay up-to-date and support the site by following Bleeding Cool on Google News today!