Bleeding Cool's Best in Gaming 2018: Best Puzzler
This year didn't see too many puzzle games make their way into the top spots of gaming, but the few that did stuck with us, with Tetris Effect coming out on top. The game managed to take what was already one of the most well-known puzzle formats in gaming history and add in elements that made you come back. Not just your standard time attack and high-score modes, but cell elimination and memory games as well. Along with a VR element that will basically have you coming out of the game feeling like you can see through time and space after all the effects just whizzed by you.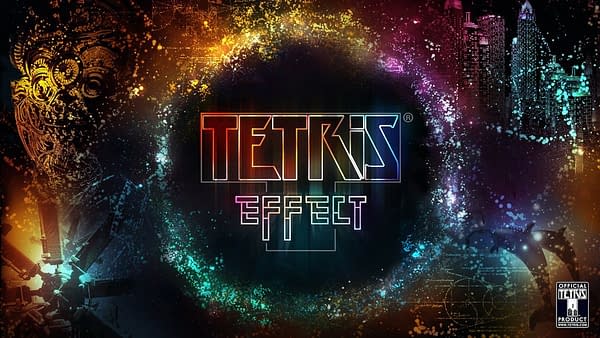 But one of the best element that tends to get overlooked in the game was the soundtrack, which is kind of the secret weapon to the game's appeal. Everything about it feels like a completely immersive experience that surrounds you as you play and takes you to a different place. It's the game you knew as a kid all grown up and ready to go off into new adventures with you, as you continually try to score three Tetris clears in a row. Tetris Effect did an amazing job of giving the game some additional longevity for a new generation. It might have won Game of the Year in some cases if it weren't a PS4 exclusive.
2nd: The Gardens Between
3rd: Donut County
The winners of these awards were voted on by the gaming staff of Bleeding Cool.