We were wondering how long it would take Blizzard to finally show off Sigma in Overwatch, and we got our answer today with a new trailer. After a couple of weeks of teasing, the company finally put out an Origin Story trailer with only a little bit of text. "Peek inside the mind of an eccentric astrophysicist who hopes to unlock the secrets of the universe, unaware he's been turning into a living weapon: Introducing Sigma." From what we gather in the video below, Sigma is a brilliant scientist who, like all scientists in fictional worlds, decided to experiment with someone he probably shouldn't have and did irreversible damage to himself in the process. Because that's how these things go.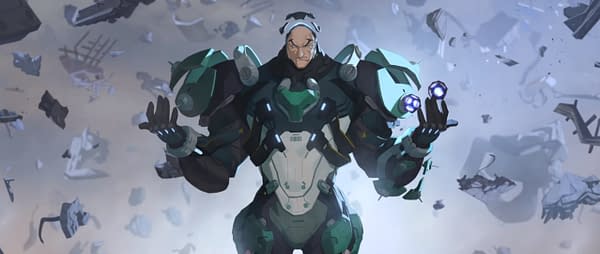 By the looks of the armor, the reasoning, and the company he's keeping, it's clear Sigma is a bad guy and has sided with Talon. As far as what his actual powers are, that's another oddity we don't really know about yet. But we're excited to see him added to Overwatch in the PTR server before they nerf him. (People are already in the forums preparing to cry foul.) No official date has been given as to when we'll see him added, but it has to be only a few weeks off at this point if he's being promoted so heavily.
Enjoyed this article? Share it!