"Bravery Network Online" WIll be Coming To Gamescom 2019
Alliance Games announced this week that they will be bringing Bravery Network Online to show off to the public at Gamescom 2019. We have heard little to nothing about this game since it was introduced back at E3 2018. It looks like a fighting game, but it's actually a strategic turn-based battler with some of the cutest art you'll see. Here's hoping Gamescom will have a demo of it so people can actually try it out, and maybe we'll get a release date.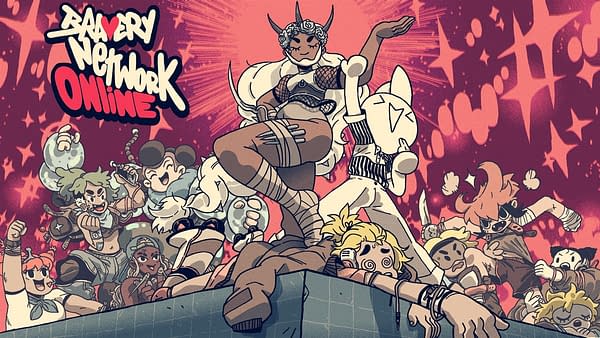 Set in the post-post-apocalyptic future city state of Toronto, Bravery Network provides a fresh take on Pokémon-style team-based combat, where a cast of memorable characters use "emotional attacks" like Guilty, Tired, Excited or Peck in fast and fun battles.

Build your own team from an eclectic roster of 25 fighters ready at launch or use pre-built teams like The Cold & the Beautiful and the Trust Punks, all competing to become champions in the sport of Bravery.

As the title suggests, the best Bravery Network fights will take place online, where you can challenge your IRL friends or the friends you've newly made in the Bravery Network lobby system. Bravery Network will have ranked battling to ensure you're fighting other players at your level, and to let you know where you stand relative to the rest of the BNO community.