Bungie Adds A New Destiny 2 Update Removing Activision's Credits
Cue up Gotye's "Somebody That I Used To Know", as Bungie devs are throwing clothing out of Destiny 2's apartment window this week. In one of the most "Bye Felicia" things you can do as a game company, PCGamesN is reporting that the latest Battle.net patch has completely removed any and all mentions or credit of Activision from the game and their servers now that they've gone independent. Considering that Activision has almost nothing to do with the game's development, and the fact that we're pretty sure Blizzard wouldn't just remove the credit on their own volition while it sits on their servers, it doesn't take a lot of detective work to conclude the Bungie devs threw in a new update to have the credit removed.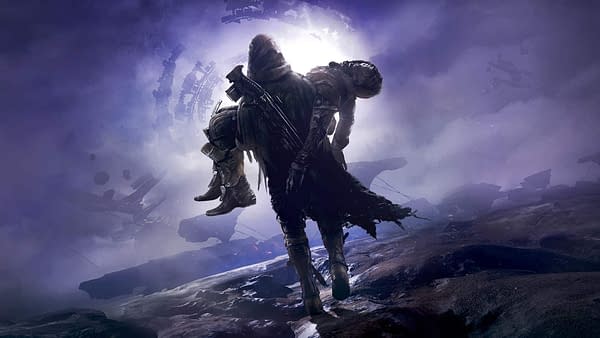 Black Ops 4 still remains on the server with the proper credits to Activision, but it's unknown at this time whether the reboot of Call Of Duty: Modern Warfare will be making its way to their servers as well. We have to assume so since Blizzard and Activision are still tied to the hip, but considering they also renamed the section Black Ops 4 sits in to "Partnered Games", we'll see if it comes true or if there's something else at work in the months to come.