Stranger Things' Caleb McLaughlin Will Take the Xbox Game Pass Challenge on Sunday
Things are about to get strange for the Xbox Game Pass Challenge as Caleb McLaughlin (Lucas from Stranger Things) will be taking the challenge himself for the month of May. The event was launched last month when Usain Bolt took the challenge, and now McLaughlin will face off against Bolt's records. Below are some of the details about the stream, which you can check out and cheer him on, or root against him if you're a fan of Bolt.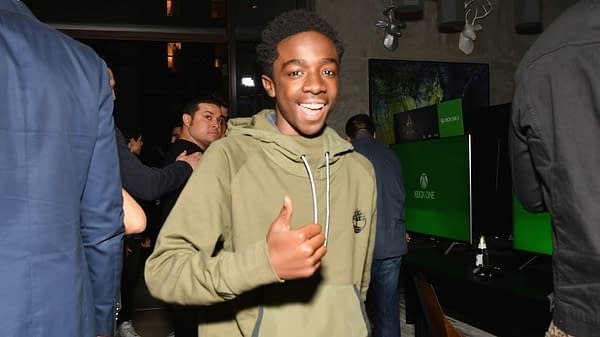 On May 20 at 3:00 p.m. PT, fans can check out how Caleb's supernatural sensibilities stand up as he competes in challenges throughout the Xbox Game Pass library. At only 16 years old, Caleb is no stranger to the gaming world. This past November, he joined us in New York for the launch of the Xbox One X where he showed off his gaming versatility and quick thinking as he played through several of our Xbox One X titles we featured at the event. We can't wait to partner again and see his skills in action outside of the silver screen. During the event, Caleb will complete each challenge from 12 games in the catalog such as Sea of Thieves, NBA Playgrounds, and Injustice: Gods Among Us.