"Call Of Duty: Mobile" Officially Launches Season 3
Tencent and Activision have kicked off Season 3 in Call Of Duty: Mobile today, and with it comes a ton of new additions to keep you busy throughout it. It starts with a new multiplayer map called Scrapyard at launch with more on the way. There's also new Limited-Time Game Modes, 20v20 Battle Royale, Rapid Fire mode, and a number of new rewards tied to the season. There's also a number of changes to maps, some new cosmetic additions, and other changes thrown into the mix to keep you on your toes.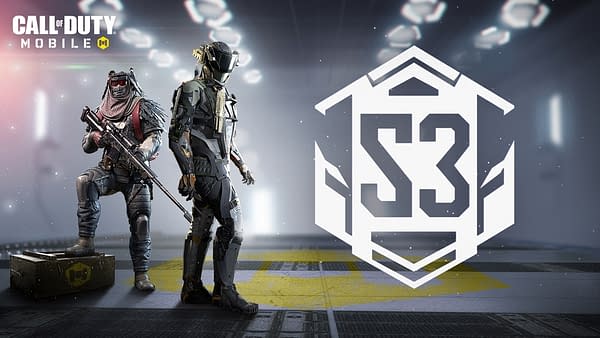 Season Three Battle Pass

The Battle Pass is a free tiered system that grants in-game items to unlock by completing daily and weekly tasks. The tasks can vary from earning specific medals in Battle Royale matches or using a specific weapon type in Multiplayer.

In addition to the free tiered Battle Pass, there is also the Premium Pass which is unlocked with COD Points. The Premium Pass gives you the opportunity to earn more goods in a parallel tiered stream. Plus, the Premium Pass unlocks Elite Tasks which offer more ways to gain Battle and Premium Pass XP to progress through the tiers.

More Maps for Multiplayer

The first of two new Multiplayer maps in Call of Duty: Mobile is Scrapyard, available on January 15. The map was first seen in Call of Duty: Modern Warfare 2 and returns in all of its glory, now in the palm of your hand.

Scrapyard's design and playstyle may be familiar for franchise veterans but now has its own tactics and strategies, unique to the mobile gaming experience. Play a variety of modes on this returning battleground and master the layout to help you take down your opponents and potentially be crowned match MVP.