As we grow closer to the release of Call of Duty: Modern Warfare, Activision and Infinity Ward are slowly letting some things be known. It's pretty much common knowledge that there's going to be a big reveal next week for the multiplayer mode that will be in the game. As to the scope and what exactly we'll get is unknown, but we have a decent idea now based on a new trailer.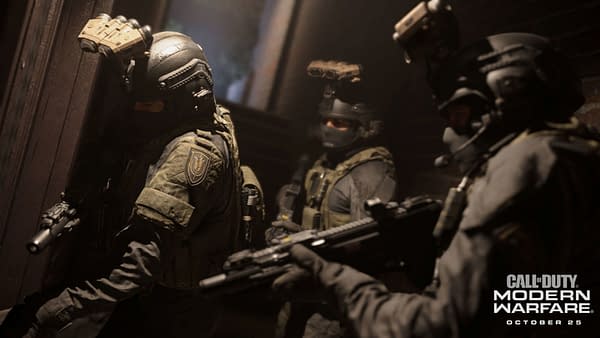 The devs posted a new trailer on the game's official Twitter account this week, showing off a bit of footage of players being dropped into a zone via helicopter to open up the match. We don't get to see any gameplay, but the visual of starting off a match like this instead of simply being spawned in a base or location from thin air looks pretty rad.
Proceed to the LZ.

The #ModernWarfare Multiplayer Premiere arrives next week on August 1st. pic.twitter.com/mkKVdrY6Q7

— Call of Duty (@CallofDuty) July 25, 2019
We're planning to cover the multiplayer reveal for Call of Duty: Modern Warfare when the news comes out, and hope to have a lot of information for you. But that's all we can really say about it for now. Until then, enjoy examining that footage as we wait for the game to be released on October 26th on PC, PS4, and Xbox One.
Enjoyed this article? Share it!