Those who did not like the new Call Of Duty: Modern Warfare reboot will have a new item to nitpick about as there will be no zombies. The news comes from PlayStation Lifestyle who chatted with Infinity Ward's Campaign Gameplay Director Jacob Minkoff about what we can expect from the game, the gameplay style, and the story they're going for. Unfortunately, that means the zombies have been left in the dust.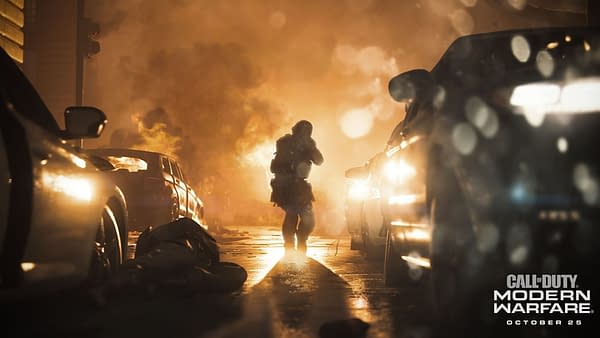 "Because they focus on more of the stylized, graphic novel, super-hero experience, they can have the much more 'out there' different types of gameplay in their games," Minkoff said, after reassuring me that he loves what Treyarch does. "But for us, we're trying to create an authentic, realistic feeling world. We don't have the flexibility to do something like put zombies in the game. That would compromise the feeling of playing in a world that feels realistic and authentic and relative to today's conflicts and things we face."
It totally makes sense if they're going for realism, as we have yet to see a zombie apocalypse of any kind actually hit the Earth, so why should we expect to see it here. But it is kind of depressing there won't be a version of the zombies mode in this incarnation. We'll see what other changes Infinity Ward has for this version of Call Of Duty as we creep closer to the presentation at E3 2019.
Enjoyed this article? Share it!