Capcom has released a free downloadable demo for Mega Man 11 this week for you to try out on PS4, Switch, and Xbox One. The demo has one specific villain in Block Man, but we also got introduced to a new one we haven't seen yet Bounce Man. We have screenshots and art below for you to check out, along with some descriptions about the demo, as you can check out Bounce man in his Boing-Boing Park level.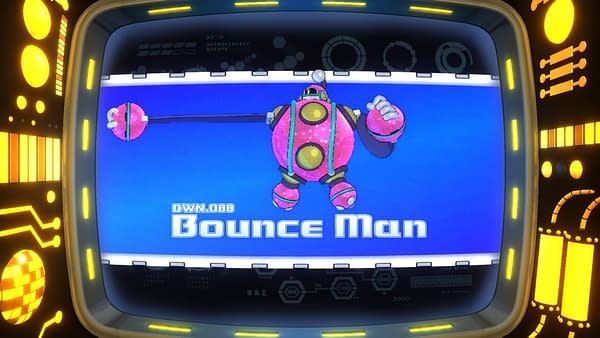 In the demo, players can choose from multiple difficulty levels before stepping into the boots of Mega Man himself with robot dog Rush by his side. In a stunningly hand-drawn, technically advanced pyramid environment, players are encouraged to use various tools including the new Double Gear system and various boss weapons to bust Block Man and absorb his powers.

Fans who take on Block Man in the free Mega Man 11 demo will contribute to the "Bust Block Man" community challenge for a chance to receive a set of single-use items that can be redeemed in the retail version of the game. Fans who defeat Block Man can display their victory using the #BustBlockMan hashtag on social media and then stay tuned to official Mega Man social channels to check out the progress as the community works together to chip away at Block Man!
Enjoyed this article? Share it!