Today you can start tracking down monsters on Steam as Capcom releases Monster Hunter: World onto PC. Those of you who decided to wait this long to get the game will have the benefit of receiving everything that's been released for it up to this point, as well as some bonus material that we've mentioned in the past that will enhance the game just a little better than what you see on console. Here's Cpacom's official description for this version.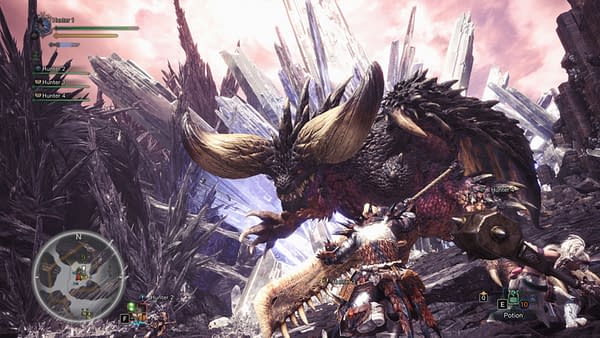 In Monster Hunter: World, follow the journey of the elder dragons as they begin their once a decade migration across the sea to a land known as the New World in an event referred to by inhabitants as the Elder Crossing. As part of the Guild's Research Commission, players must embark on a grand journey to this massive, mysterious land and uncover the secrets behind this phenomenon. As hunters set out on their quests, the Commission's sights are set on Zorah Magdaros, a colossal elder dragon that rises from the earth like a volcano.

Special collaborations and other additional content that has been released post-launch for Monster Hunter: World on console will be coming to PC for free at a later date. Stay tuned to official Capcom channels for details on release dates soon.
Enjoyed this article? Share it!