Channeling Your Inner Troll with the Untitled Goose Game at PAX West
The day before PAX, we were invited to Nintendo's HQ in Washington to try out several Nindies titles, including the Untitled Goose Game. In all honesty, the game should just be called "Being a Dick", because that's basically what you are in a sense.
You play as a goose who does a lot of horrible things to people who are just minding their own business, and you check those items off a checklist as you go as if it's part of your daily routine. Everything from stealing food to breaking items to throwing stuff in the water.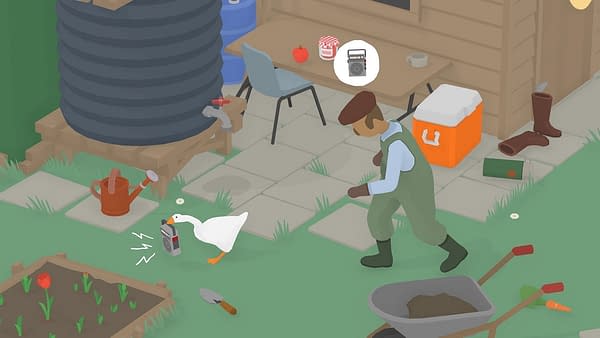 While I sat at the event playing the game with several others, we basically all agreed that this is one of the few times you could channel your inner troll and be the absolute worst you possibly could be to people on a regular basis. It's funny because you're a goose and there's a weird sense of pleasure doing this kind of stuff to faceless gardeners and shopkeepers, but if this game had you act like another human being doing this, you'd be a righteous dick. Here's hoping they get a better name before it releases next year, because Untitled Goose Game can't last forever.