I've been playing with Star Wars spaceships since 1977, and there is nothing more satisfying that flying around and blowing up a bunch of bad guys with your fighter. Thanks to Fantasy Flight Games' X-Wing miniatures game, my very old Kenner ships can rest on the bookshelf while these cool little miniatures take on the fight!
The latest expansion for X-Wing set for release is the ARC-170, one of the cooler ships from the prequel trilogy: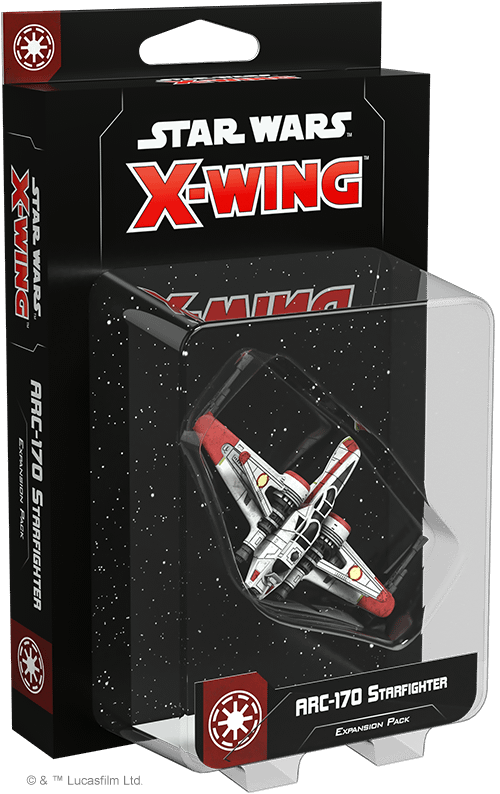 The threat posed by the Separatist Alliance is growing, threatening the entire Star Wars galaxy. With the Jedi and their Delta-7 Aethersprite starfighters spread thin, brave clone pilots fill in the gaps, serving as the last line of defense against Separatist assaults. While many fly into battle in the V-19 Torrent, others prefer a heavier option.

Designed as a dominating heavy escort fighter, the ARC-170 starfighter features powerful front and rear lasers, heavy ordnance, and an astromech for navigation. Squadrons of these mighty ships bolster the Republic Navy's presence at any battle.
The Arc-170 Starfighter Expansion Pack comes with one pre-assembled, pre-painted miniature, and all of the cards and counters you'll need to field one in your Republic fleet.
Pilot cards will be included with the Arc-170 that will allow commanders to field Oddball, Jag, Sinker, and a couple of different veteran pilots in their ships. All said and done, six pilot cards are included, which would fill out the fighter arm of any X-Wing fleet rather nicely!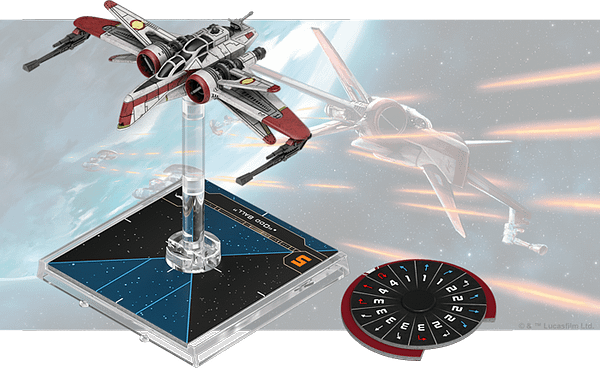 You can also add unique crew characters, including Chancellor Palpatine, who ends up turning the Arc-170 he's in to a sort of mobile command center. Other crew options include different ranks of tail gunners, or even Clone Commander Kody!
Seriously, these miniatures look fantastic, and are fun to collect. Plus, you don't have to assemble or paint them, they're ready to go right out of the package!
The Arc-170 Starfighter Expansion Pack is due out during the first quarter of 2019 from Fantasy Flight Games, check your local game store for pre-order details!
Enjoyed this article? Share it!