To celebrate the release Desperados III, THQ Nordic released a special trailer this week featuring all of the characters in miniature form. In this trailer, actions speak more than words. At least that's the way the developers view it as they have created this special trailer of real-life miniature action figures, which was staged in miniature landscapes, all of which 3D-printed and handcrafted and shot on a single desk. It's a pretty cool little trailer that shows more of the creative ingenuity of the team as it morphs into in-game gameplay. The trailer also highlights the fact that if you would like to try the game out in advance before you buy it, there's a free demo online as we speak that will give you a taste of things to come. Enjoy the trailer below as the game is currently available on PC, PS4, and Xbox One.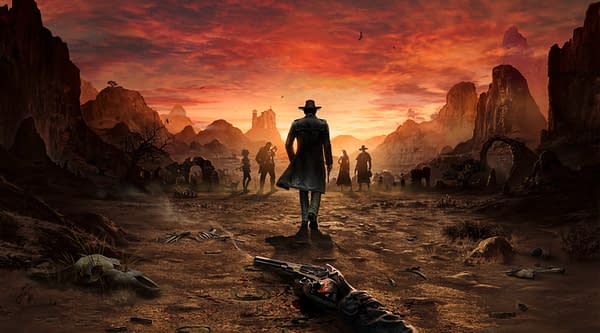 Desperados III is a story-driven, hardcore tactical stealth game, set in a ruthless Wild West scenario. In this long-awaited prequel to the beloved classic Desperados: Wanted Dead or Alive, John Cooper will join forces with the runaway bride Kate, the shady hitman Doc McCoy, the giant trapper Hector, and Isabelle, a mysterious lady from New Orleans. On Cooper's quest for redemption, his adventures lead him and his gang from rural towns, over swamps and riverbanks, and finally to a dramatic showdown worthy of Wild West legends. Play smart if you want to succeed. A good plan can make the difference between survival and finding yourself at the business end of a pistol. Combine your team's special skills to overcome each tough challenge in your own style.
Enjoyed this article? Share it!