Cities: Skylines Remastered Announced For Next-Gen Consoles
Next-gen console owners will be getting the updates Cities: Skylines Remastered, bringing the original game with several improvements.
---
Paradox Interactive and Colossal Order have announced that Cities: Skylines Remastered will be coming to PS5 and Xbox Series X|S. The game will officially launch on February 15th, and with it comes a vast array of improvements on the original title that next-gen consoles can stage advantage of. This version has been optimized in several ways, such as having additional buildable tiles to create larger cities, along with the ability to place all kinds of structures freely. The remastered edition also improves graphical performance and takes advantage of both consoles' hardware to help players create bigger cities. We got more info and the trailer for you to enjoy before it drops next week.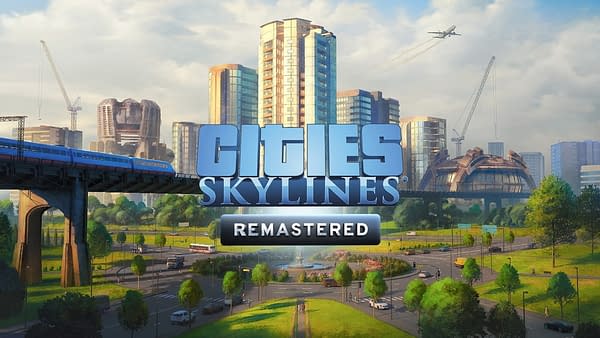 "Build the city of your dreams! Plan road networks, bus lines, and parks. Bring on a smog-filled industrial revolution or create a quiet beach town ideal for tourists powered by renewable energy. Bring education, healthcare, and safety to your citizens. Build it your way!"
Multi-Tiered & Challenging Simulation: Playing as the mayor of your city, you'll be faced with balancing essential requirements such as education, water, electricity, police, firefighting, healthcare, and much more, along with your city's economy. Citizens within your city react fluidly, keeping you on your toes with ever-evolving demands.
Extensive Local Traffic Simulation: Managing traffic and the needs of your citizens to work and play will require the use of several interactive transport systems – use careful road planning alongside buses, trains, subways, and much more.
Districts & Policies: Be more than just another city hall official! Create a car-free downtown area, assign free public transport to your waterfront, or ban pets in suburbia. Designate parts of your city as a district in order to set policy at the local level, and give different parts of town their own personalities.
After Dark Expansion Included: Watch your city become an entirely different place at night: a day-night cycle will have your citizens seeking out places to unwind after work. Add in new policies and zones to create popular hotspots and provide enough taxis and trains to get to and from the clubs!