A small piece of gaming history has been found and restored as ININ Games and Strictly Limited Games are resurrecting Clockwork Aquario. The announcement came from both companies and SEGA, who were able to locate the game after it was lost for 27 years. The game was originally created back in 1992 by Westone, and was designed by the chief publisher, and co-founder of the company, Ryuichi Nishizawa. The plan was to release machines in Japan first and then bring it to the U.S., but it fell victim to the fighting game craze of the early '90s which led to its cancellation. It would also be the last arcade title the company ever worked on. Now there are plans to bring it back, and while not set in stone, we're guessing it will happen sometime before 2020 ends. You can read more about the project below as we wait to find out when it will finally be released.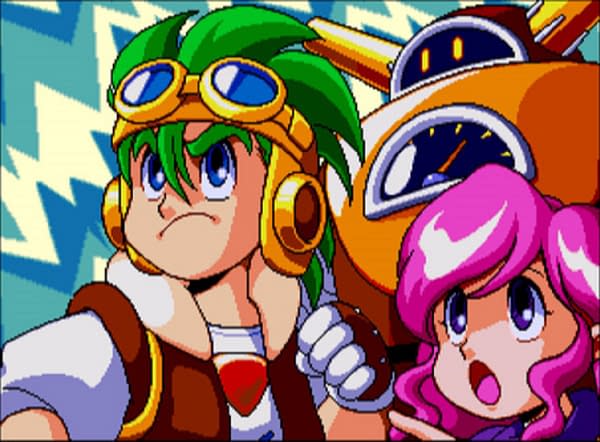 So, three years ago, Strictly Limited Games set out to find the whereabouts of Tokeijikake no Aquario, the Japanese title of Clockwork Aquario, and to bring the game back to life. ININ Games then joined in the endeavours to convince SEGA/LAT that Clockwork Aquario will finally see the light of day, by signing to create a digital release and making the game accessible to a wider audience. Some parts (including sound, music and several graphics) were not recoverable from the source code, so the particular emphasis is placed on involving as many members of the original Westone team as possible in the project to be true to the game – from the chief programmer, Takanori Kurihara, to the musical genius, Shinichi Sakamoto, to Mr Wonder Boy himself, Ryuichi Nishizawa, who expressed his joy and excitement about seeing the title screen again after 27 years on Twitter.

"Clockwork Aquario is a great piece of 2D art, into which the pixel artists put their hearts and souls. I would like to express my heartfelt respect and gratitude to those who have worked so hard to restore it," said Ryuichi Nishizawa.
Enjoyed this article? Share it!