CONTEST: Enter to Win a PUBG MOBILE Prize Pack
How would you like to win a special prize pack for the hit mobile title PUBG MOBILE? We have a contest for you that you can enter throughout the weekend. PUBG Corp. has given us a chance to give away a couple of these bundles, which includes one limited edition BAPE T-shirt, a Level 3 Helmet keychain, a PUBG Hat, a PUBG metal mug. and a gift card with a bunch of PUBG stickers. So what do you need to do to win this? Pretty simple, really, all you need is PUBG Mobile, some skills, and a Twitter account.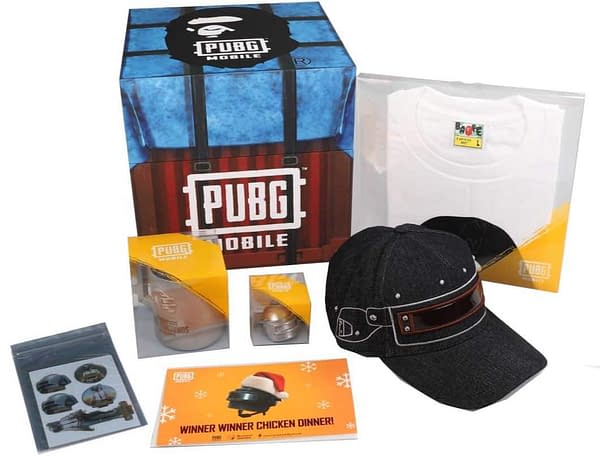 All you need to do is go onto the game and win a round! Then, take a screenshot of the "Winner Winner, Chicken Dinner" screen on your phone, and then load it onto Twitter using the hashtag #BCChickenDinnerPUBG. Yes, the entire hashtag. We do play the game and know what a fake winner screen looks like, and will be checking to see if the screenshots are authentic and original, or if you lifted them from somewhere. Not to mention checking profiles to see if anyone entering are just bots or contest profiles. So if you're here to cheat or just entering because that's all your profile does, you will be disqualified. Those of you playing fair, we wish you luck! You have until Monday, January 28th at 10am PDT to enter.
This contest is limited to players in the United States.