"Dauntless" Will Be Throwing A Thanksgiving-Like Event
Phoenix Labs have decided to hold their own in-game event to celebrate Thanksgiving, sort of, withing the world of Dauntless. The event is called Ramsgiving, and it will run from 10am PST on November 26th until 10am PST on December 3rd. The short version is that you'll be competing in events trying to obtain a special hammer skin that, as you might suspect, looks like a ram. You can read more about the event below, and best of luck getting it for those of you who play Dauntless this week.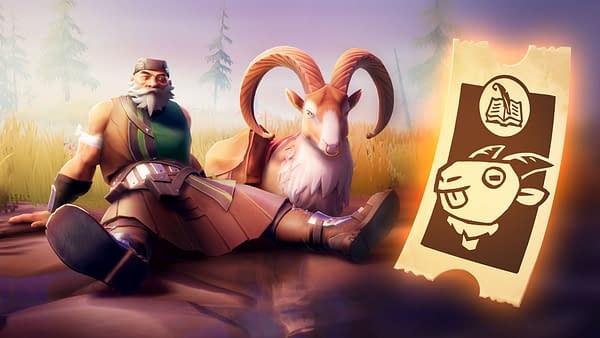 Our Ramsgiving quest is a simple one, but you'll need to pick up a Ramsgiving Event Ticket from the store to kick things off. The ticket and quest are both 100% FREE, so don't worry about being left out.

Once you have your ticket in hand, you'll see a familiar "!" light up over Wils. Wander over and say hello to the weaponsmith to pick up the quest.

After you've collected 800 Moonstones (that's the same Hunt Pass XP you get from completing bounties), you can return to Wils to claim your prize: a very special, very Ramsgiving hammer skin. We call it … Benson's Basher.