In case you've done everything there is to do in Days Gone, Bend Studio and Sony Interactive Entertainment are going to be adding new content shortly. This week the developers revealed on the PlayStation Blog that the game will be getting New Game + mode, as well as new levels of difficulty. Hard II and Survival II will be added tot he game just in case you're insane or so skilled you're bored. You can read some of the details below as all of these new modes will be implemented this Friday, September 13th.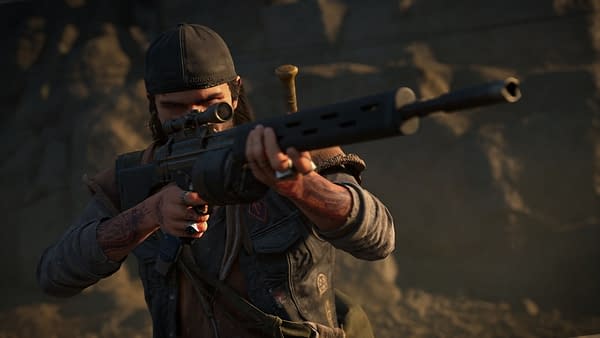 New Game Plus can be started from any save game where the "I'm Never Giving Up" storyline has been completed. You can play NG+ on any difficulty level; Easy, Normal, Hard, Survival, or try it in one of our two new difficulty modes: Hard II and Survival II, regardless of the previous difficulty mode. These new difficulty modes are not specific to NG+ and can be experienced by brand-new players as well.

Perks from patches earned in challenges continue to carry over to the main game, but now they can be used in NG+ and all difficulty modes. So if you haven't started any of the Challenge modes yet, I highly recommend going for gold in each challenge in order to maximize your gameplay perks before NG+ releases.

In addition, we have a few new trophies available to earn in NG+, Hard II and Survival II modes. Including one related to a mysterious new weapon from an agent that only operates in the shadows.

This is the perfect opportunity to return to the Pacific Northwest and replay your favorite horde encounters, take on ambush camps, and clear infestation zones with your expanded arsenal. But remember, this is Days Gone where the world comes for you — constantly.
Enjoyed this article? Share it!