Dead Cide Club Releases New Cinematic Trailer
Devsisters has released a new cinematic trailer for Dead Cide Club, giving you a better look at the story going into the game.
---
Publisher Devsisters, along with developer PressA, have released a new cinematic trailer this week for Dead Cide Club. The look and feel of this game will put you in an entirely new world where survival isn't just a basic need; it's basically a game where you need to be the last one standing. The game seems to be taking a few cues from H1Z1, only this game will have you choosing cartels to be a member of as you fight your way through both the undead and other players in an intense battle royale title that is completely free-to-play. Enjoy the trailer at the bottom as we patiently wait to see when the game will come out.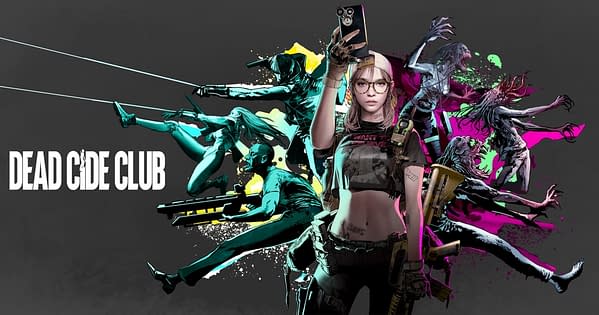 "Experience an exciting new side-scrolling shooting, Dead Cide Club! Players will face off in intense battles with fun and unique weapons. Get coins by killing monsters, and get strong weapons and useful supplies to help you survive till the end! Things speed up and become tenser in 2.5-dimensional battlefields. Immerse yourself in the fast-paced world of Dead Cide Club, where strategic use of using grappling hooks and shielding may prove more lifesaving than your shooting abilities. Dead Cide Club has cartels of Gangsters, Nerds, Prisoners, Agents, Psychopaths, Hipsters, and Soldeirs."
"Each has a distinct personality, story, weaponry, and perks that can be used strategically to survive on the battlefield. Choose one of the seven cartels, infamous crime syndicates recruiting new solider for their ranks. Experience multiple battle modes, including a special take on God Mode. Battle Royale, in which players compete to be the last one standing, either alone or with teammates. Horde and Dominion, where strategic and cooperative play is extremely important. The God Mode, where you can customize your own death game's maps, rules, and rewards. Join Dead Cide Club and fight your way to the top!"