Bungie has officially revealed the launched date of its first Destiny 2 DLC post-Forsaken, the Black Armory for December.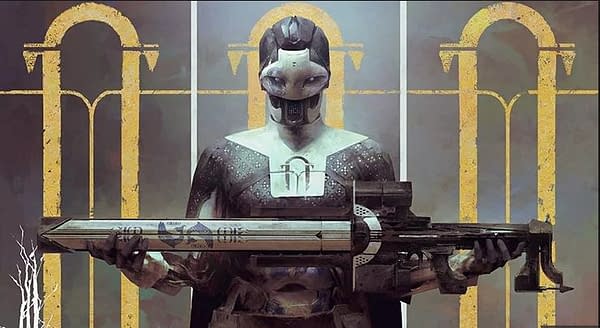 Destiny 2, despite what Activision might feel about sales, is in a great spot right now. Many in the hardcore community believe the game is as good as it has ever been, and it certainly feels that the title has a long, rewarding end-game. From the Raid, to the Dreaming City, exotic quests and various events, there is usually a reason to hop back into the game. That being said, it is beginning to feel like, if you play a lot, the content is beginning to dry up. Once you get Malfeasance, 1000 Voice and Wish-Ender… well, there isn't too much.
That's why it's great to hear the more content is on the very near horizon. Bungie has now officially confirmed the launch date for the first post-Forsaken DLC, Black Armory. Details are still a little sparse as to what to expect, but the DLC will launch a week after the arrival of the Season of the Forge. For those keeping track, that starts on November 27. In a post, Bungie said:
In recent weeks, some players have noticed that Season of the Forge begins on November 27, but Black Armory becomes available on December 4.

Just like the release of Forsaken before it, there will be a one-week window in which Destiny 2 will be in a state of transition, and players may encounter a number of unforeseen issues.
It's hard to say exactly what to expect from this Destiny 2 DLC. Bungie warned that these new DLCs won't feature heavy 'cutscened' stories like Curse of Osiris or Warmind, but will bring smaller additions like new exotics, quests, events and modes. There are infographics out there that suggest a new Raid might be coming too, but we will have to be patient for a week or so to find out what's coming.
Enjoyed this article? Share it!