Destructive Creations Releases Daymare: 1998 On Xbox One & PS4
Destructive Creations has released their extreme horror game Daymare: 1998 to terrify players on Xbox One and PS4 this past week. The game was originally released on PC back in September 2019 to a decent reception as it gave players a different kind of third-person horror title. The game has a throwback to the late '90s style the genre used to have all the time as you get to relive the experience of games like Resident Evil and Silent Hill with modern graphics and terror that will stalk you around every corner. Now you can experience the game on both consoles as it has been released as of last week. If you've never seen the game before, we got the full description with screenshots and the trailer for you to check out.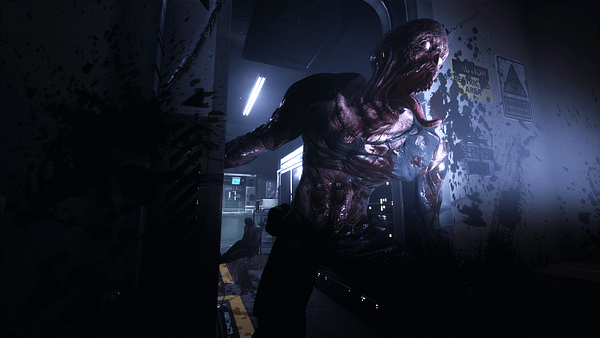 Daymare: 1998 is a third-person survival horror game with hardcore survival mechanics and unyielding enemies. It requires a strategic approach to combat and puzzles and offers a multi-character perspective of the story, revealing deep and obscure lore. The scene is set with a secret research facility, a deadly chemical weapon, and a special security team tasked with investigating an incident that has the potential to become more than a routine security breach. Follow the steps of an elite soldier, a helicopter pilot, and a forest ranger as they play out their roles in an event that transforms one peaceful small town into a dead zone and its citizens into bloodthirsty monsters. Take the creatures down first, and then look for any clues or evidence that you can piece together to make sense of the chaos. Keep track of your inventory, as resources will be scarce! Anything can happen when your daymares become real.