Deus Ex Go Gets A Go Trilogy Story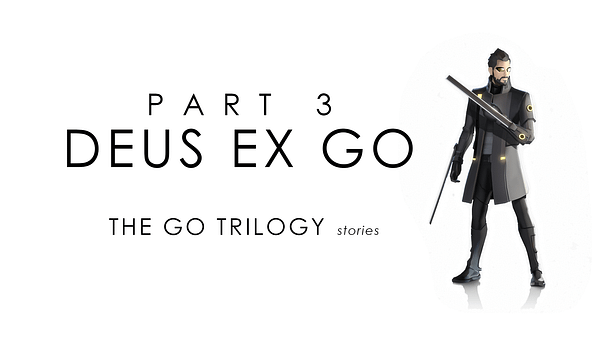 We've made it to the end of the Square Enix Go Trilogy Stories series now that the video for Deus Ex Go has gotten a video this morning. This edition of the Stories series focused on the mobile puzzler title as well as what is next for the team at Eidos Montreal.
In this final episode, we revisit Square Enix Montréal's latest entry in the GO series, Deus Ex GO, through the eyes of Eidos Montréal, the studio behind the award-winning Deus Ex franchise, and Creative Director Teddy Dief hints at what's next from the studio. Sort of, anyway the hinting is very vague, but Dief is "excited and scared" to show off what will be next for Square Enix Montreal. Just don't expect that reveal from this video.
This story is mostly interesting for the introspective comments about the challenges facing the team at Eidos and SE Montreal while trying to translate the stealth, takedowns, hacking, and choices from Deus Ex and putting them into a puzzle game.
It's mostly a behind-the-scenes sort of extra interview, like you might find in a collector's edition DVD. There's some commentary, but most of it is surface level, and very little information about what to expect going foreward. Not that you should expect much from a video this short.
This episode also marks the release of Deus Ex GO on Windows Phones, which became available last week. Previous episodes in the Go Trilogy Stories can be found here for Hitman GO, and here for Lara Croft Go.