Denmark indie developer Die Gute Fabrik has released a new trailer for their upcoming adventure game Mutazione, coming to the PS4. Just looking at the trailer we have no idea what's going on, but we're super intrigued to find out as it appears to be a sorta-platformer where you explore more of the story happening around you than actually getting into scraps and fighting off evil. No official releases date has been added beyond "2019", so for now, enjoy the pictures, story description, and the trailer.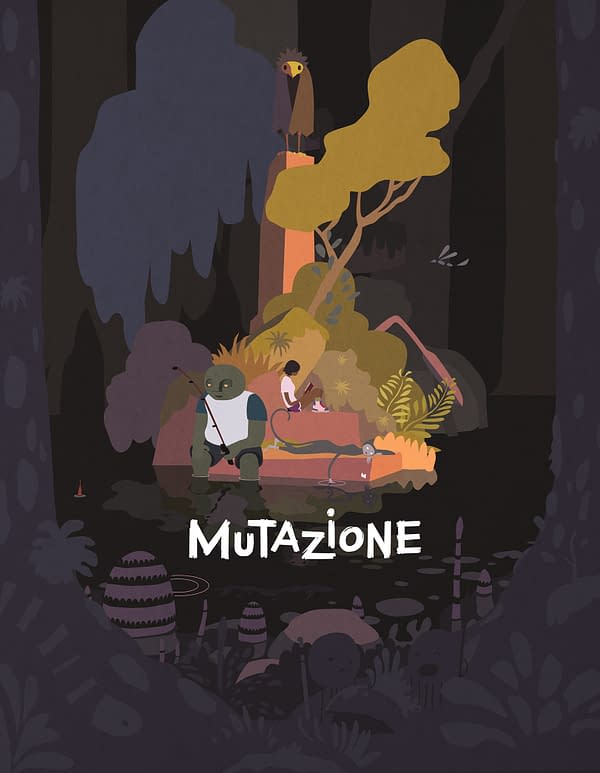 Over 100 years ago a great meteor named 'Moon Dragon' struck a tropical holiday resort. Most of the inhabitants perished but those who didn't remained in the mutating environment and founded the small community of Mutazione.

Fast-forward to modern day, where you play as the protagonist Kai as she travels to this strange and secretive community to visit her ailing grandfather, Nonno. Explore the village, plant musical gardens, choose who you want to talk to, and find your way through an in-game week of small-town drama and scenic hangouts.

As you nurse your grandfather back to health, you make new friends, discover old betrayals, unravel long-kept secrets, and embark on a final spiritual journey to try to save everyone from the mysterious darkness at the heart of it all…
Enjoyed this article? Share it!