Nintendo revealed three new games on the way to Nintendo Switch Online's NES and SNES libraries, including Donkey Kong Country. When it comes to the retro libraries on the Switch, there's still a lot missing from both that fans have been begging for. One of the biggest omissions from the NSO library when it first was announced was Donkey Kong Country, as it was a classic title from the era that fans still to this day praise for being one of Nintendo's more unique platformers. The funny part about it was that it was developed by Rare, who took a couple of different approaches to make the game that later stuck with future SNES titles.
The other two games announced for the month of July are the criminally underrated Natsume Championship Wrestling (which was based on All Japan Pro Wreslting in the '90s), and the Electronic Arts classic The Immortal. You can read more about them and check out a trailer below, as all three games will be added to NSO on July 15th, 2020. Hopefully this is a sign that Nintendo will get back to adding games on a regular basis on the system since many of us are stuck at home and are still missing classics like Mega Man X, Earthbound, Street Fighter II, Chrono Trigger, Super Castlevania IV, Secret Of Mana, Final Fantasy III (FF6), Super Mario RPG…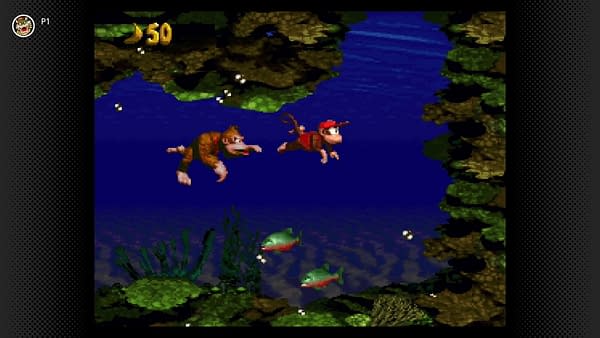 Nintendo Switch Online: Super NES

Donkey Kong Country – Armed with chest-pounding muscle, mighty barrel rolls and awesome vine-swinging skills, Donkey Kong and Diddy Kong set out to face their adversaries, K. Rool and his reptilian crew of Kremlings. Play solo, compete with a friend or play cooperatively in over 100 levels filled with collectibles and hidden bonus levels.

Natsume Championship Wrestling– Choose from 12 outrageous wrestlers and bring the pain! With a robust grappling system and over 50 moves to master, experience the most realistic wrestling action of the 16-bit era. Test your might against the AI, or up to two players can compete in exhibition, tag team and round robin matches.

Nintendo Switch Online: NES

The Immortal – Grab your Wizard's Pack and let your quest unfold as you explore the Labyrinth of Eternity. Delve into the dungeon's depths to uncover the mysteries of the ancient ruins. Your teacher Mordamir awaits below!
Enjoyed this article? Share it!