It's been a couple days bit it's worth noting that Dota 2 has finally opened up their co-op campaign, and released details of the campaign via the blog on Thursday.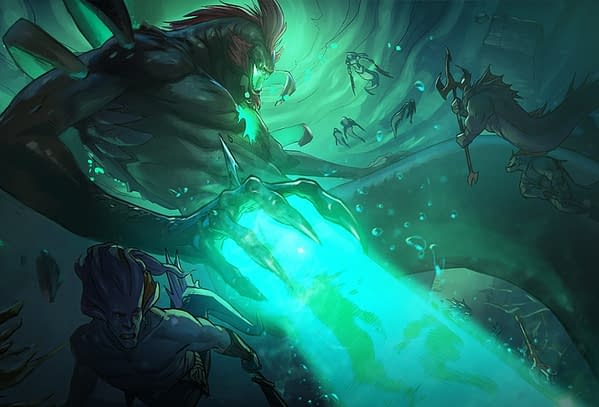 Valve had previously announced that it would be adding a fresh new co-op campaign to Dota 2's multiplayer online battle arena. Right now you can play Act I, Siltbreaker, which is four player adventure with three parts which will give players special rewards who manage to survive the conflict between the Conclave of the Brine and the Dark Reef. Basically, all you need is a Battle Pass to join in on the co-op campaign with each playthrough giving you opportunities to earn artifacts, which can be equipped during the season. Here's a few more details from Valve.
As you battle through multiple play zones in search of Rhyzik, you'll earn completion stars based on your performance level. The first time you complete a zone with one or two stars will net you Battle Points rewards, and delivering a three-star zone performance will grant a treasure from Siltbreaker himself.

Each Siltbreaker Treasure includes a chance to receive an indescribably-rare Immortal Desert Sands Baby Roshan courier, and Battle Pass owners with Battle Level 165 or higher will receive double the treasures for each three-star zone they complete with the reward bonus active. You'll also have the opportunity to unlock achievements that grant even more Battle Points.
Enjoyed this article? Share it!