Bandai Namco has announced that its breakout hit, Dragon Ball FighterZ is set to land on the Nintendo Switch in just a few months, with the game seeing a September release date.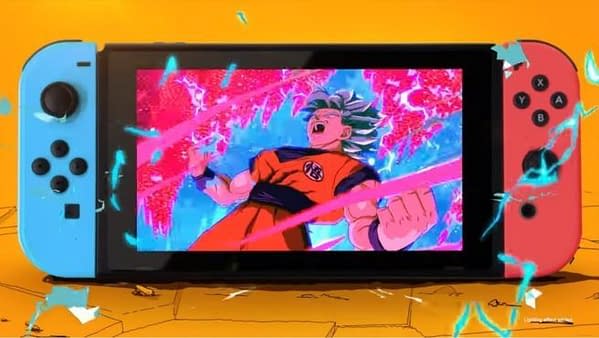 "I wish it was on Switch" seems to follow just about every video game released nowadays. The portability of the console and audience's desire to play their favourite games on it shows there is a real hunger from players to take their experience on the move. Luckily one of the breakout fighting games of the year is going to be making that jump and we now have a solid date too.
Bandai Namco has announced that Dragon Ball FighterZ will be coming to Nintendo Switch in just a couple months. The company revealed that the game would be landing in the West on September 28, 2018. All the DLC characters will be available to purchase on the date of release. More than that, if you pre-order the game, Bandai Namco is throwing in an interesting extra. If you put your money down early, you'll get a port of the Japanese version of the Super NES game, Dragon Ball Z: Super Butoden.
This is good to see. There have been a few fighting games on the Nintendo Switch, but nothing as modern and lauded as Dragon Ball FighterZ. If the port is good, playing something so vibrant and exciting could be really excellent, especially on the move. Getting in a few rounds on the train before work could certainly be a great start to the day.
Enjoyed this article? Share it!