Posted in: Card Games, Dragon Ball Super, Games, Tabletop | Tagged: DBSCG, dragon ball, Dragon Ball Super, Dragon Ball Super Card Game, Power Absorbed
---
Dragon Ball Super Previews Power Absorbed: Deck SS2 Goku
The new Proud Warrior Starter Deck brings a focus on the underrated Super Saiyan 2 form to Dragon Ball Super Card Game this March.
---
Bandai has announced the initial details of the first Dragon Ball Super Card Game set to release in 2023. This expansion will be the third in the Zenkai Series, the set block which kicked off in September 2022 and saw the introduction of Z-Cards as well as a change in the holo pattern used for Super Rares, Special Rares, and Secret Rares. This set, Power Absorbed (full name being Zenkai Series – Power Absorbed), is the twentieth main set and has already been teased with cards leaking early through events, including the debut appearance of the Saiyan Cumber. We do not yet have a release date for this set outside of March 2023, but Bleeding Cool will update our readers when Bandai offers an official street date for this set. Leading up to the release of this new Dragon Ball Super Card Game expansion, Bleeding Cool will offer a look into the cards from the set. Today, let's take a look at some more art from the deck cards that will release alongside of Zenkai Series – Power Absorbed.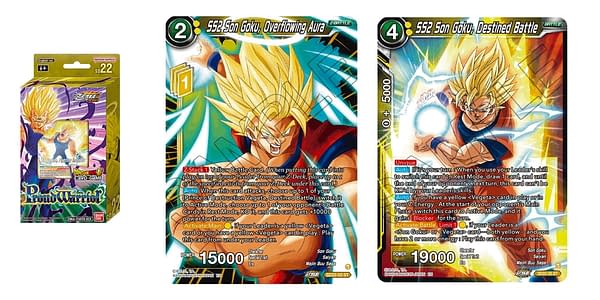 Two more cards from the Majin Vegeta-focused Proud Warrior Starter Deck get the spotlight today. The cards today include SS2 Son Goku, Overflowing Aura and SS2 Son Goku, Destined Battle. These cards focus on the Super Saiyan 2 form because this is the form that Goku used in his battle against Majin Vegeta. I'm thrilled to see Super Saiyan 2 get the focus here because I think it's forgotten how cool this form was and how pivotal it was at the time. Gohan first achieved this form during the Cell Games, and then the series had a long time jump. It was during the Majin Vegeta versus Goku fight that both Vegeta and Goku revealed that they had ascended to Super Saiyan 2.
Stay tuned to Bleeding Cool for more Dragon Ball Super Card Game previews from Power Absorbed, the next installment of the Zenkai Series. Stay tuned for more as well as other reveals from upcoming DBSCG products.
---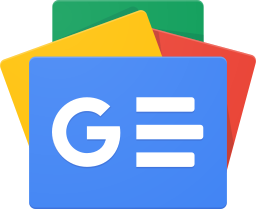 Stay up-to-date and support the site by following Bleeding Cool on Google News today!