If you're looking to purchase the Collector's Edition of Dragon Ball Z: Kakarot, you might want to know that there's one feature not included. DBZ fans have been patiently looking on at this new RPG title feature every saga in the Z series. And Bandai Namco, not wanting to miss an opportunity to make them happy, created a Collector's Edition of the game. This version includes the full game, a steelbook, a hardcover art book for the game, and a diorama figure. However, several fans on social media pointed out that this $200 edition seems to be missing something that a lot of other versions of this with other games come with. And it has them worried they'll end up paying more in the long run. That feature: a season pass.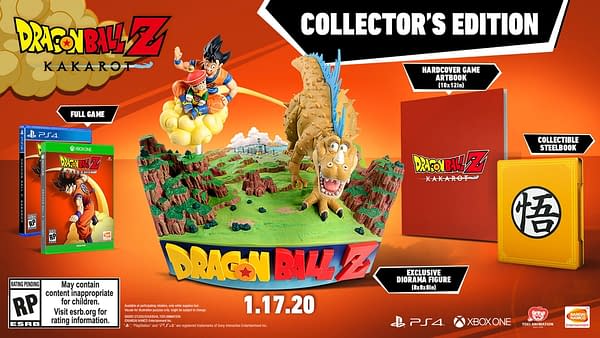 It's true. In every listing we found for this version of the game, not a single one of them comes with a season pass. You can buy the Season Pass by itself for $25, and there is a season pass included with the Deluxe Edition that will run you $85. But it doesn't exist in any listings for the Collector's Edition. Even Bandai Namco's own pre-order page says the only bonus content it comes with beyond what you see here is a new subquest, early access to Bonyu's Training, and an extra cooking item. Perhaps it's just marketing missing that it's there, which is a possibility. The reality is we won't know for sure until Dragon Ball Z: Kakarot is in the hands of players on January 19th, 2020.
Enjoyed this article? Share it!