Dream Daddy Is Headed To Mobile and Nintendo Switch This Year
Nintendo fans will soon be able to find their favorite daddy as this week brought big news for Dream Daddy: A Dad Dating Simulator ahead of E3. Yesterday on their official Twitter feed, it was announced that the game would soon be making its way to mobile devices for iOS and Android, but it would also be coming out on the Nintendo Switch. If you're not familiar with this game, it's a casual visual dating novel in which you're a dad who moved to a new town with your daughter, and now you're looking for love with another eligible daddy. The game was developed and published by the Game Grumps as their first official video game and it's taken off ever since it was released almost two years ago. It's an interesting achievement getting onto the Nintendo Switch, but we're stoked to see it there!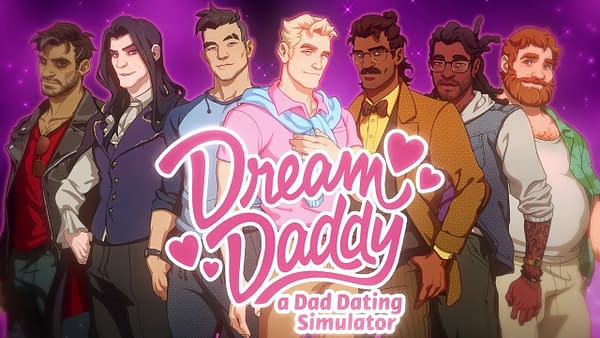 Dream Daddy: A Dad Dating Simulator is a game where you play as a Dad and your goal is to meet and romance other hot Dads. You and your daughter have just moved into the sleepy seaside town of Maple Bay only to discover that everyone in your neighborhood is a single, dateable Dad! Will you go out with Teacher Dad? Goth Dad? Bad Dad? Or any of the other cool Dads in this game? With minigames, sidequests, and a variety of paths and endings, Dream Daddy: A Dad Dating Simulator is this year's most anticipated Dad-based game.