Finding New Adventures In A Classic Format: We Review 'Drifting Lands'
It's becoming increasingly difficult to find a side-scrolling shooter that doesn't feel like a tired version of games from the past. Whenever I see one, my heart slightly sinks because there's always that feeling that you're going to get exposed to the same tropes you've seen a dozen times over since the Atari 2600. But when I saw the trailer for Drifting Lands, I actually got excited and wanted to see what this one was all about. Drifting Lands is a side-scrolling shooter that takes place in the air above a futuristic world that's been shattered. You're the leader of a cargo ship that transports goods to and from certain destinations on the map. The goal of the game is pretty simplistic: get the cargo you've chosen to haul to its destination with as little damage as possible and take your cut of the profits for the transport. Of course, along the way you have an unending line of bosses with unlimited ammo and mines to stop you, so you got a bit of a challenge to go. Before you launch you have three ships to pick from at the start. The Sentinel, the Marauder, and the "Standard" Interceptor. Each ship has different attributes for speed, weapons, armor, special attacks, power, navigation, structure, and other fun skills that you can load to your ship or equip over time. As you earn money and experience, you can unlock and purchase skills to add to your ships to make them more powerful when heading out for a new job. There are six specific slots on your ship that you can fill with these skills, consisting of four primaries and two bonuses. You also have the ability to change out the guns and the gear you wear when flying, giving you as many options to customize and prepare as needed for whatever awaits. No two battles are the same, and because of this, no single setup or ship scheme is going to get you through the game. You'll find that sometimes speed is required for better maneuverability, or extra shielding to just be a tank and plow your way through the onslaught. You'll find yourself changing up your ship from time to time, but be aware that nothing you do in this game is free. It will cost you money to change out things and fix your attributes to make your ship much more equipped for battle. Speaking of the battles, nothing about the battles in Drifting Lands is as easy as it looks. First of all, each level has it's own hazards to worry about, whether it be floating rocks or random gunner turrets. Next,t he enemies change out frequently, meaning you won't be stuck with the same faceless enemy ships or drones with guns on them every time you play. Each enemy and boss battle have their own patterns, weapon types, and speeds in which they can hurt you, so you'll need to keep on your toes and study their performance in order to overcome it. What's more, many of your weapons have a certain amount of time and power and also require a cool-down period, so you can't just hold down the fire button and spam the hell out of unlimited ammo. The game gets progressively harder, but not so much that you can't handle it. It essentially becomes a trial by fire where the game says to itself "Okay, you can handle this much, now let's see how you do with this much." But the challenges are off-putting enough to make sure you don't get used to repetition or come across easy solutions. On the graphics side of things, Drifting Lands looks fantastic. The backgrounds look more like paintings than video game settings, as they drift and take shape in the background to set the mood of where you are. Whether it be gliding across snow-capped mountains or in a heavy fog-filled rain, the designers made sure that it felt like an experience and now just a random backdrop with two color schemes to call it a new "area." I highly recommend Drifting Lands if you're looking for an old-school shooter with some better twists to it. There's enough here to keep you challenged and make you come back for more. Enough old-school to charm experienced gamers, but enough new stuff to keep younger fans of the genre entertained. The story could be better, and there are a couple rough edges, but nothing that couldn't be fixed in a patch. This was an excellent game and I'm happy to have it in my library now.
---
---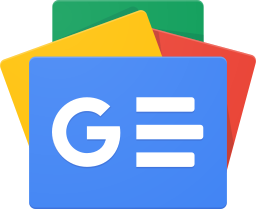 Stay up-to-date and support the site by following Bleeding Cool on Google News today!